SIZING & CAPACITY GUIDE
Certified grizzly bear resistant rotationally molded body and lid with anchor pins for attaching prep station and accessories.

Up to 10 days of ice retention depending on use.

Capacity in food and beverage terms: Without Deepfreeze dry bin installed: 120 cans and 20lbs. of ice. With Deepfreeze dry bin installed: 88 cans and 10 pounds of ice in main compartment and over 6 bottles of spirits upright, 10 pound sealed bag of ice, 50 quarter pound burgers, a full slab of ribs, and an assortment of breads, fruits and vegies in dry compartments.

High density foam insulation

High performance wheel assembly: 9-inch all-terrain rubber tires with interchangeable tube, aluminum hubs with 2 sealed bearings *

12.5 mm stainless steel axle *

Aluminum pull handle with dual motocross style grips *

Deep Freeze removable Dry Bin with 3 compartments *

Airtight gasket *

Rubber latches *

Fast Flow drain plug with gasket *

Wagon Bin/removable storage bin *

Rubber non-skid feet *

5 year limited warranty**

For bear proofing - secure with padlock of appropriate size on each corner to ensure minimal play between lid and cooler body
IGBC Certification Number 5238
* Can be removed, replaced or repaired at home to increase the longevity of your RollR under the most extreme conditions.
** Refer to warranty on site for more info.
Customer Reviews
Write a Review
Ask a Question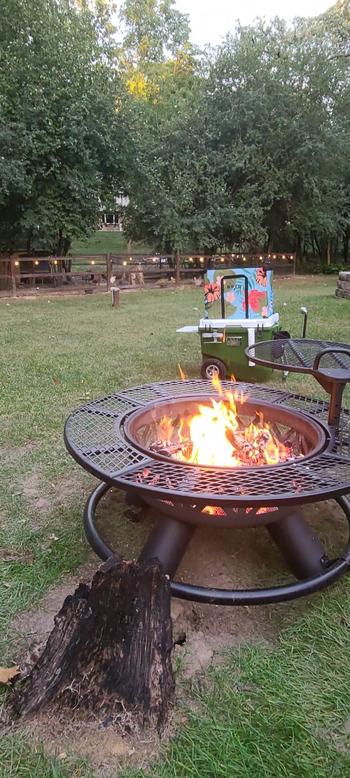 09/28/2021
The best cooler ever
This is a cooler to invest in. You actually get what you pay for. I couldn't be more happy with all the features, wheels and handle rocks. All around 10 star purchase
Cory O.

United States
09/13/2021
Great one !!
Love the wheels also ... so easy ... strongly discourage the accessories... good concept on them, but they don't fit well on the cooler.
Jason M.

United States
08/24/2021
Great looking cooler!
Have yet to really put it through a stress test but impressed by its build quality and ruggedness, one star ding is for the fact that the "airtight" seal actually leaks water quite readily if you tip it too far, may see if the gasket can be improved upon with tinkering.
James R.

United States
08/03/2021
On Par With Competition
Have had this cooler on only a few outings, but feel like it's been in enough different situations to go ahead and review it. For starters, the cooler was missing an end cap for 1 of the hinges. After a couple emails and pictures later to Rovr, they sent me the 1 I needed and a couple extra! 1st impressions; the cooler seems well built in pretty much every aspect. It rolls around very easily; probably better than what you would expect by looking at it, only thing I have found is that it can get a bit tippy feeling (Tip over backwards) if you pick the front of it up too far to go over certain obstacles. Just being careful in those situations can probably prevent any actual tip overs. The handle to pull it seems to work very well, you can stand off to either side and pull even a completely full cooler with 1 hand without much trouble. I did put 2 little 3M stick on rubber bumpers where the handle makes contact with the cooler when you let go of it. The other stuff that to me seems to be a personal preference that a lot of people differ on is the handles to pick it up, and the latches for the lid. I have used both fixed and rope handles and both have their place, however, this cooler has wheels and the chances of you picking it up for anything other than to load it are slim. This brings me to my next point; this cooler, like every other rotomolded cooler I've ever picked up is heavy, which is exactly why we looked for 1 with wheels! The lid latches are fine with me, although I'm not real picky when it comes to that. I've used several different styles and never found one I was really unhappy with. The dry bin seems to work very well, and again, is probably a matter of preference over basket style coolers. We have used it with ice in it as well to seperate different foods without having to dig through the whole cooler. It also doesn't seem to affect the ability of the cooler to drain water quickly. Speaking of the drain, again, personal preference for everyone. I've used coolers with an attached "Wire" etc on the plug, and while that can come in handy, with the Rovr you don't really need to take the plug all the way out the way it is designed. Performance; I've used this cooler a few different times now on weekend trips. There was always a Yeti or Grizzly on the same trips we had our Rovr. Every trip has been hot every day (Upper 80's to mid 90's), so the only differences has been the amount of shade the cooler was in and amount of ice we put in it. Twice it has been just kind of out in the open, probably shaded at times, but most likely in the direct sun for several hrs for a couple days. The 1st time it was completely full of ice, probably close to 30 lbs. It was opened several times throughout the daytime and a lot in the evenings. At the end of the weekend, there was probably close to 10 lbs of ice left. The second time we only put a 20 lb bag of ice in, and I would say that it was opened a very similar amount to the other weekend. There was maybe 3 lbs of ice left. The Yeti that was there at the same time, and not opened nearly as much might have had 5 lbs left on the 1st weekend, and was nothing but water on the second. The other trip the cooler had right at 25 lbs of ice in it, it was in the shade 95% of the time, and was opened about half a much. When we got home, there was probably still 15 lbs of ice left. The Grizzly that was on this trip and in shade as well needed more ice on Saturday afternoon after being packed since Friday morning. At no point before my purchase did I think this cooler was going to hold ice for 7-10 days in 90 degree heat, sitting in the sun, and being opened 20-25 times a day. But it does perform as well or even slightly better than a couple other brands of rotomolded coolers, and our 1 trip with it in the shade and not being opened as much proves that it can hold ice significantly longer if you do those things. Overall, I would definitely recommend this cooler.
Mopartyrone

United States